Foxfield, CO Real Estate For Sale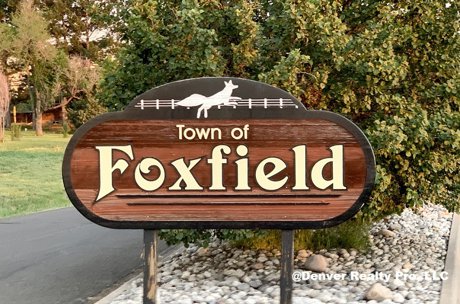 Foxfield is a small town located in Arapahoe County, Colorado, in the United States. The town has a population of approximately 700 people and covers an area of just over one square mile.
Foxfield was incorporated as a town in 1994 and has a strong sense of community. The town features a mix of residential properties, including single-family homes and townhouses, as well as several small businesses.
One of the notable features of Foxfield is its location in the southeastern part of the Denver metropolitan area, providing residents with convenient access to downtown Denver and other parts of the metro area. The town is located near several major highways, including E-470 and I-25.
The town is known for its rural character, with large lots and open spaces. Residents of Foxfield can enjoy a variety of outdoor activities, including hiking, biking, and horseback riding. The town is home to several parks and trails, including the Cherry Creek Trail, which runs through the center of the community.
Foxfield is also home to several community events throughout the year, including a Fourth of July parade and fireworks celebration. The town has a volunteer fire department and contracts with the Arapahoe County Sheriff's Office for law enforcement services.
Overall, Foxfield is a small and tight-knit community with a rural character and convenient access to the Denver metropolitan area. It is a great option for those seeking a quieter lifestyle while still being close to urban amenities..
If Foxfield sounds like something you would like to explore further make sure to SIGN UP for your free account so you can save home searches, and get daily email alerts of new listings, price changes, sold data, and market reports.
The Foxfield listings shown below reflect the newest homes to hit the market. These listings are updated every 15 minutes from the Denver MLS database.
If you see something you would like to see in person please contact us. We can set up the showing for you.