Denver, CO Real Estate For Sale
Denver is the capital city of Colorado, located in the western United States. It is the largest city in the state, with a population of approximately 730,000 people. The city is situated in the South Platte River Valley, at the foot of the Rocky Mountains.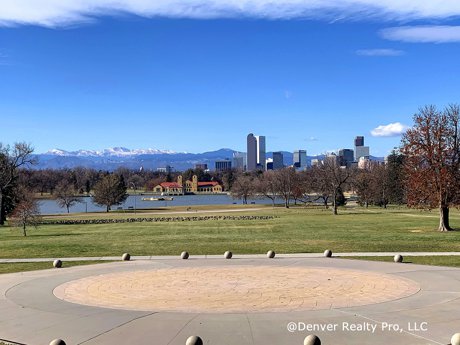 Denver is known for its vibrant cultural scene, outdoor recreation opportunities, and thriving economy. The city is home to several museums, including the Denver Art Museum and the Museum of Nature and Science, as well as several performing arts venues, including the Denver Center for the Performing Arts.
The city is also known for its numerous parks and outdoor spaces, including City Park, Washington Park, and the Cherry Creek Trail. These spaces provide residents and visitors with opportunities for hiking, biking, and other outdoor activities.
Denver has a diverse economy, with a strong presence in industries such as healthcare, finance, and technology. The city is home to several major corporations, including the Coors Brewing Company, the DaVita HealthCare Partners, and the Molson Coors Brewing Company.
Denver is also home to several highly regarded colleges and universities, including the University of Denver and the University of Colorado Denver.
Denver is a major transportation hub, with the Denver International Airport serving as one of the busiest airports in the United States. The city is also served by several major highways, including I-25 and I-70.
When you're not catching a game at one of the many professional sports teams, there is tons to do all around the Downtown Denver area including wonderful shopping and dining on the famous 16th Street Mall. Regional shopping and fabulous restaurants along the historic Larimer Square not only attract locals but are a huge hit with tourists.
Denver hosts the very popular food and music festival called A Taste of Colorado. This annual event takes place over Labor Day weekend and is free to the public. The event attracts over 500,000 people each year.
McGregor Square blends luxury condominium living with wonderful restaurants, retail and office space and of course Coors Feld and the Colorado Rockies. It's a very popular place to help enhance the game day experience for baseball fans.
Overall, Denver is a vibrant and diverse city with a thriving economy, numerous cultural attractions, and access to outdoor recreation opportunities. It is a great place to live, work, and visit.
If you are ready to explore real estate in Denver, make sure to SIGN UP for your free account so you can save home searches, and get daily email alerts of new listings, price changes, sold data, and market reports.
Contact us today. Let's make your next real estate experience you BEST experience yet.