Denver, CO Real Estate For Sale
Denver is the Capital of Colorado. It is located in Denver County and is currently the largest city in Colorado with a population of 738,594 covering 157 neighborhoods.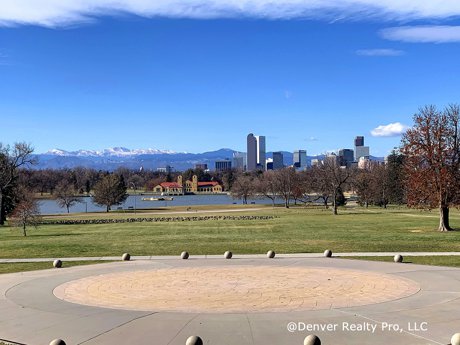 If you have been driving around and noticed quite a few more people on the roads these days, that's because the Denver Real Estate Market has been experiencing a huge population growth over the past few years.
All you have to do is take a look to the sky and you can see the growth by the number of cranes filling up the Downtown Denver Skyline.
The ongoing growth can be attributed to our strong economy, abundant number of jobs and the great quality of living that Colorado provides their residents.
Things To Do In Denver
When you're not catching a game at one of the many professional sports teams, there is tons to do all around the Downtown Denver area including wonderful shopping and dining on the famous 16th Street Mall. Regional shopping and fabulous restaurants along the historic Larimer Square not only attract locals but are a huge hit with tourists.
Denver hosts the very popular food and music festival called A Taste of Colorado. This annual event takes place over Labor Day weekend and is free to the public. The event attracts over 500,000 people each year.
Home to many historic and popular neighborhoods, Denver offers the high quality urban lifestyle that some many people are looking for these days. Denver was proud to unveil the new McGregor Square complex. McGregor Square blends luxury condominium living with wonderful restaurants, retail and office space and of course Coors Feld and the Colorado Rockies. It was a very popular place to gather before and after the recent Major League Baseball All Star Game.
From Lowry to Central Park, The Highlands to Washington Park we're certain with so many incredible Denver neighborhoods to choose from, you will find the right place to call home.
If Denver sounds like a great fit for you, make sure to SIGN UP for your free account so you can save home searches, and get daily email alerts of new listings, price changes, sold data, and market reports.
Contact us today. Let's make your next real estate experience you BEST experience yet!