Client Testimonials
My husband and I met Scott Beard in 2012 when we purchased our first home in the Wheatlands Community. He left quite the impression on us, as he was professional, thorough and personable. Now that I am a loan closer, I see how these attributes go a long way with home buyers. ~Genesis H.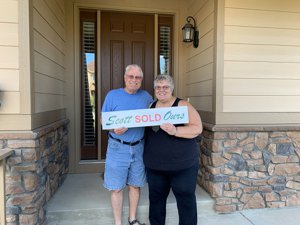 "When we first met with Scott from Denver Realty Pro about selling out home, we were not ready to sell yet. Scott listened to what we wanted and when we wanted to list without trying to pressuse us into selling sooner even though it probably would have sold faster and for a higher price if we had.
When the time came that we wanted to list Scott checked in with us to make sure the timing was still right for us. He kept us well informed all during the process and explained everything to us when we had questions. We would highly recommend Scott to anyone who is intersted in buying or selling a property. We know that we would use him again in the future if we needed to purcahse again." ~Ed and Arlene K.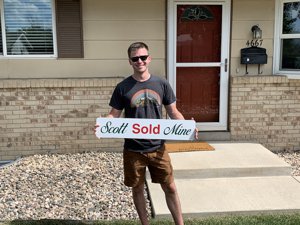 "Scott truly is a pleasure to work with! Not only does he know the home buying process like the back of his hand, but he's also communicative, personable and willing to take the time to explain and detail that you need clarification on. I would use Scott's services in the future, and I would recommend him to anyone!" ~Bryan H.
"I have now worked with Scott on 3 transactions. Twice as a buyer and once as a seller. Scott always makes you feel like you're his most important client and is attentive to all questions and needs. Real estate transactions rarely go smoothly and Scott is a master at navigating every situation that potentially comes up.
Because of how well respected he is within the agent community, we were able to beat out other buyers for the home I didn't want to lose. If I had another agent, I'd most likely still be looking.
He works tirelessly to get the best possible end of the deal and is so worth having as your agent. Call Scott and you won't regreat it." ~Josh K.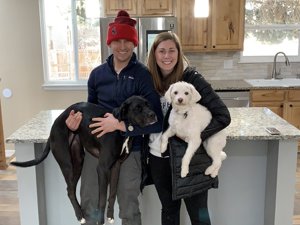 "Highly recommend! Scott and team made our move from out of state as smooth as possible. The communication was top notch and they gave us great information to make the best decisions possible on houses. Zero issues from start to finish." ~ Ross J.
"We were so glad we worked with Scott and Denver Realty Pro to get our house sold this past spring. He answered all questions we had about listing in the current market and getting the most value for our home. We relocated to a different part of the country but felt that we were in such good hands with Scott to get our house sold. Scott is a great communicator, always had our best interest in mind and did an amazing job dealing with buyer questions/requests/etc. Above all just a real pleasure to work with which is so helpful in what can be a very stressful process. This is our second time working with him and we would absolutely use him again!" ~Liz C.
"My experience working with Scott Beard and Denver Realty Pro was the best home buying experience I have ever had. I was a long distance client (purchasing from FL) and Scott went out of his way (working with my daughter, who was in the area) to ensure that I felt like I was right there. I purchased in a 55+ condo community with lots of hurdles and we successfully jumped them all with his willingness to be in close contact with the management people to get answers and information.
I have a high expectation of people in a customer service environment and couldn't be happier with Scott's Service. His communication and attention to detail are outstanding. I would highly recommend him for your home buying and selling needs!" ~ Carrie Z.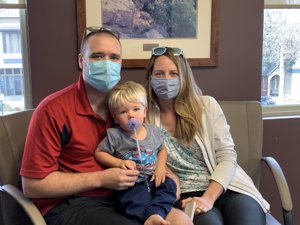 "Best home buying and selling experience. Scott is extremely professional and knowledgeable. Couldn't be happier with our choice to work with Denver Realty Pro." ~Josh B.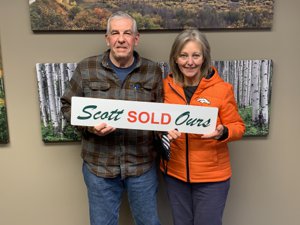 " If you want to just be shown a bunch of properties, then most any RE agent will do. But if you want an agent who thoroughly understands the search and purchase process, who can sort through the myriad of property details and fine tune your search, who knows the choke points in the system, who has vast experience with just about every possible problem that can come up and who, most importantly, knows how to professionally navigate through them... then Scott at Denver Realty Pro is the one you want!
Most RE transactions do not go totally smoothly and some are even extremely rocky. So you need and agent who has seen just about every wrinkle in the system and has successfully ironed them out. What we thought was going to be a relatively staightforward purchase process turned out to be a real stinker. The house was right and the price was right, but everything else worked against us. The Sellers agent was a novice, our lender was long on promise but slow on action. The Appraisal was late, the inspection required significant work and the lender was ignorant of some basic RE concepts and made last minute demands before closing.
We were looking at our losing being delayed by several weeks or maybe not even happing at all. Bust Scott navigated deftly through it all. He handled each issue with speed and tenacity and he got all parties to move in one direction... to a successful closing. ON TIME!!
We are so thankful we chose Scott as our agent. His knowledge, professionalism and dedication are unsurpassed! Bottom line: Scott drove the process to SUCCESS!
We have bought and sold multiple properties in our lifetime using nearly 30 different RE agents.... Scott has definitely been the BEST!~ Keith M.
"We have used Scott twice now in our real estate needs. First, he helped us with a new build/purchase with Richmond Homes. He helped us navigate & negotiate from 1st contract to close (& follow up with the builder.)
That's how we came to know Scott's sincerity & Real Estate savy. We lived in our mountain home for 10 years upon deciding to return to Denver. We immediately called Scott. He quickly got to work preparing our search criteria & helped us narrow which communities we felt right for us.
He made himself available in a market where the best properties went under contract within 24 hours. He kept up the pace after we were under contract advising us through each step & coordinating with the Sellers agent & loan officer to keep each deadline.
There were some major complexities getting to closing. Without Scott's experience & persistence we wouldn't have gotten there. We are happy in our home and so grateful for Scott Beard!" ~ Debbie M.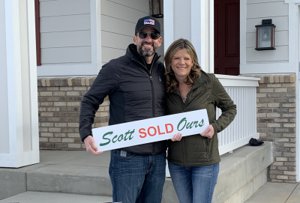 "We originally met Scott when we built a new home 10 years ago and he was our sales consultant for the builder. He was very knowledgeable and responsive and made the whole process enjoyable. We enjoyed it so much that we decided when we wanted to move that we wanted him to sell our home and help us through process again with a builder. Having someone on your side that knows the ins and outs of building a home takes some of the mystery out of the process and lets you relax and enjoy the process a little more." ~ Dan L.

"Scott was wonderful. He was recommended to us by our new home builder for the sale of our old home. Scott was great with communication, navigating all of our questions (Big and Small) and he got us a great deal with great buyers. He had good advice with our old home and even stepped in to help us with our new home. You should work with this Realtor! Additionally, he is not "salesy" guy. Very down to earth! ~Annette W.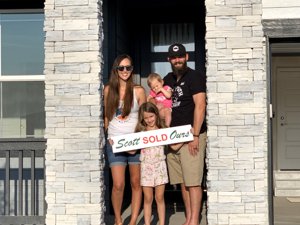 "Scott did a fantastic job. I really enjoyed working with him. He was on top of everything and made me feel like I needed to do and he wouldn't let me forget anything. He is very knowledgeable and easy to work with. I am really happy we worked with him. Thank you Scott!!" ~Nate W.

"Scott helped us with the build of your home 9 years ago and he made the process so seamless and easy that he was our clear choice when we decided to sell it. He was always very responsive and thoughtful throughout the process and helped to keep us informed. If you want great service with a personal touch, look no further than Scott Beard!" ~Dan L.
"When your realtor knows you all to well! Thanks again Scott for your amazing service you provided us! If you're looking to sell and purchase a home, we highly recommend Scott Beard. He makes the process seamless and easy!" ~Jessica L.
"Our family recently sold and bought our new home through Scott Beard. This is the second time we have utilized his professional expertise, and we are beyond impressed with his ability to guide us through this buying and selling process. Deciding to move into a bigger home during the COVID period was quite the process. We know that without a doubt that we wouldn't have been able to do it without Scott helping us every step of the way. His extremely knowledgeable, courteous, kind and fantastic at communicating what is happening during the process.
We had some unexpected ups and downs this time and we know that without Scott navigating this, we would not be in our dream home! Our family cannot thank him enough. We highly recommend his services to anyone thinking of buying or selling!" ~ Nicol and Andy B.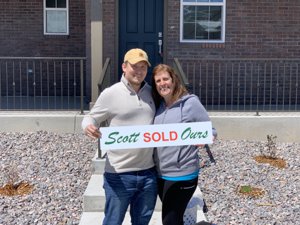 "We would highly recommend home Buyers/Sellers to consider Scott Beard as their realtor of choice. My husband and I stumbled into Scott by a referral from our new home builder. We were up against a deadline and didn't have time to shop for a Realtor. Luckily, we found Scott and feel so blessed to have him support us through the process of selling our home. Scott was so professional and reliable the entire time. He was quick to answer questions but thorough in his knowledge and expertise. He was available 24/7. He gave us multiple ways to contact him; phone, email, text, and Facebook messaging. I had no idea a Realtor could care so much but that's Scott. He quickly demonstrated that he really wanted to sell our home at top value and help us meet out deadlines. Scott sold our home within one(1) day of placing it on the market. I was so nervous about the sale but Scott made it easy for us. Scott is unlike any Realtor I have had in the past. He truly cares and it showed in everything he did for us. I was amazed! Scott will be the first and only Realtor that we use in the future, for certain!
~ Angela and Jacob J.
"Scott went above and beyond to help me sell my house. He was very very enthusiastic, promoted my house very well and conducted many positive open houses. He constantly gave me constructive feedback and did everything he could to bring about a smooth closing. It was a privilege to work with him. I highly recommend him!" ~Carole P.
"I've bought 6 houses in my lifetime and never had the pleasure of working with someone as excellent as Scott Beard with Denver Realty Pro, LLC. Hew was excellent at every step. Totally not pushy, extremely knowledgeable (Inspections, Contracts etc.) and attended every one of our home inspections, whether we were there or not. He was present at our closing and was an excellent negotiator. Distance was never an issue not matter how far he had to drive. He had great rapport with the other agents and was able to give us valuable insight. He showed us homes wherever we wanted and we ultimately ended up purchasing our home in Boulder. I would use him again with zero reservations!" ~Barry A.
"Scott was absolutely amazing he got us a full asking price as well as negotiating a 45 day close and 45 day rent back while our house was being built in Georgia.
He had the house listed, photos taken and sign in the yard only a few hours after speaking to him from out of town.
I'm so glad I picked Scott, he is professional and gets things done. Smooth sell from beginning to end. I would definitely hire him again." ~Terry C.
"I've had the pleasure of working with Scott twice. First, he did an excellent job helping me buy a new home in Castle Pines Village some years ago. And more recently, he did a great job helping me sell that same home quickly and for a very fair price.
Scott has fantastic knowledge of the Denver real estate market and local neighborhoods/home values. He's very organized and effective at completing each step of the home selling and buying process. He proactively communicated with me, keeping me up to date and on task when needed. He is always calm, professional, positive and friendly.
He is also very truthful when it comes to what is and isn't realistic when pricing, negotiating, etc. I will definitely continue to work with him on future real estate transactions in the Denver area." ~Kenneth B.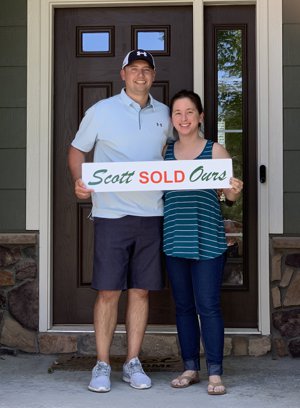 "My experience working with Scott and Denver Realty Pro was fantastic! Scott is full- service and is well equipped to handle any obstacle that may come up during the home buying process.
His communication during the process to let you know what's going on and what the next steps are is second to none. He really goes above and beyond to make the experience as stress-free as possible. I recommend him to anyone looking to buy or sell!" ~ Josh K.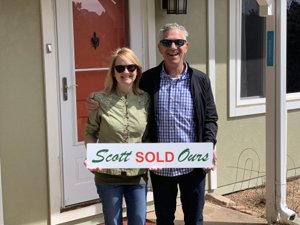 "From the first time we met Scott we immediately felt like we had a genuine connection. Scott was very patient with us and showed us many homes until we found the perfect home. He was never in a hurry and took as much time as we needed. He got back to us as soon as we wanted to see a house and made it happen right away. Scott is sincere, friendly, honest and professional.
Buying a home can be stressful and he always put us at ease and helped guide us when need be. Scott was with us every step of the way and attended every inspection on the house to the walk through and the closing. I highly recommend Denver Realty Pro LLC."~Tammy A.
"Best real estate agent we've ever worked with in 4 states! Incredible thoroughness, attentiveness and personal attendance in every single event related to the home purchase. Can't recommend him enough!" ~Barry A.
"It is our pleasure to recommend Scott Beard and Denver Realty Pro,LLC. Early in 2018, my wife and I decided to pursue a new home build in SW Broomfield. Having moved to this neighborhood initially in 2015, we did not have a locally experienced realtor in mind to handle the sale of our existing home. Our new home builder's office recommended Scott Beard. We scheduled a meeting with Scott and entered into a "gentleman's agreement" to work together regarding our sale.
The new home would not be ready for 6 to 9 months so we had plenty of time to prepare the listing. I was impressed with Scott's initial gathering of comps, sold and active, as well as "new builds in progress" that would become comps in the coming months. He followed with a second round of research several months later. He attended critical meetings regarding our new home and called on a regular basis to share his opinion of the market relative to our planned sale. Scott was consistently an excellent communicator, detailed provider of relevant information and optimistic business partner.
In the fourth quarter of 2018 the local and national markets weakened. This occurred just as we signed our Listing Agreement and I was concerned of course, but Scott maintained a very positive and upbeat attitude in spite of the market dip. After a third review of comps and launching our listing, Scott hosted an open house on the first weekend. Then on the 16th day he delivered us a solid Contract! A few negotiations and a few days later he presented us with a final agreement that was not only acceptable but actually better than we had anticipated when we first decided to buy a new home.
A Five Star rating is an understatement regarding Scott. He was excellent and always delivered more than was expected. Thank you Scott!" ~Dan and Jo H.
"Scott did an amazing job for us in both selling our home and assisting in the purchase of our new home in a nearby community. He is extremely knowledgeable about all aspects of the real estate market and his effort to work for us was the best we have ever worked with. Scott assisted us in the sale of our primary residence. His advice in preparing our home for sale was invaluable and we sold our property in one day, over list price. He correctly priced our home at a point that was higher than we thought it was worth, but that proved to be accurate. He was extremely responsive to our every question and made us feel comfortable in approaching him no matter what our concern involved. We cannot recommend Scott highly enough. He is a professional that obviously enjoys his work and we feel confident in endorsing him to anyone looking for a quality agent. Scott is a knowledgeable, honest, efficient and personable man. We felt very confident in all areas of his service to us." ~Bill and Marie Y.
"Scott was a good communicator, ethical, and trustworthy. He responded effectively to our specific needs. He was very knowledgeable regarding the housing market and the specific area." ~Karen F.
"Our experience with Scott Beard was exceptional!! My husband and I had been in our former house for 25 plus years and we were not familiar with the real estate market, home selling and then the home buying process. Scott walked us thru step by step and made it as painless as possible. He was always on time, thorough, available and answered all of our questions. I would totally recommend Scott to my friends and family for their Real Estate needs. ~Scott & Julie M.
"Working with Scott to sell my home in Denver was a great pleasure. I was most impressed with his knowledge of the market value and how much stretch it could take. He was fully committed to my needs and concerns. His advice was spot on and my house sold in one day, exceeding the asking price. Scott pays close attention to detail and is available at a moment's notice. Because it was my first time selling a home, I needed much guidance and Scott demonstrated patience and understanding. I highly recommend Scott Beard to anyone interested in buying or selling a home, He is not only a realtor to me but also, a friend." ~Patty M.
"Living in the Southshore community in SE Aurora, we chose Scott to represent us for the following reasons: 1) He is extremely knowledgeable about all the homes in the Denver area, especially the Southshore community, 2) He utilizes every marketing tool from flyers to multiple open houses, to social media. 3) He really has your best interest in mind. Our home was in a higher price point which meant we did not get the 20 offers in the first hour of the listing. Scott went to work and helped us get our home in shape to sell. Not only did he keep us informed about market conditions, he also protected us from offers that did not meet our criteria because he knew what the house would sell for. He is very professional and stays in contact and is available to answer your questions. We are extremely happy we chose Scott and in the end, if we were to do it again, we would call upon his services to get through it all. We highly recommend Scott and hope you take the opportunity to have him work with you as well." ~ John P.
Initially Scott took the time to provide objective data regarding the home values in the area and what to price my home taking into consideration its issues. My home was a special project as it was not one that most visually or structurally desirable specimens. I don't think anyone would consider this an easy sale. The house was run down and needed a lot of work. Even with its issues, we had multiple offers that were beyond my expectations. In the end, we found the perfect buyers as they were up for a challenge and had the know how to make the necessary improvements.

Some might say that real-estate is a sale driven industry, but I believe it a service industry too. Scott was very responsive, kind and consistent throughout the process and I never felt pressured to make a decision that I wasn't comfortable with.

My sale closed without any major bumps in the road and the ones that did present themselves I was able to come to a good decision with the help of Scott and his expertise. I would absolutely use Scott again."
~ Mary M.
"Scott was always available for questions by text and email and phone. He was very prompt in communicating with us and answering questions. He came to all the inspections and meetings on our newly built home and offered great advice along the way in the selling of our old home. Would work with him again." ~ Nora J.
"Scott assisted us with the recent purchase of our home in Denver and we couldn't have been happier! Scott was professional, transparent and thoughtful. Scott made sure to communicate any roadblocks or potential issues with us thoroughly and made the purchase of our new home as easy as possible. We are very happy with our new home and have Scott to thank for it!" ~ John & Elise R.
"We had such a great experience working with Scott on our recent home search and purchase! After our first meeting with him, we felt that he really understood what we were looking for and could really help us find what we wanted. We are relatively new to the area and Scott was a wealth of information for all things home related throughout the process. Compared to other realtors that we have worked with, Scott truly had our best interests in mind and was always responsive to any questions we had- big or small! He made the process of buying a home very easy for us and we are so grateful for his help and expertise! We would recommend him to anyone!" ~Liz C & Matt S.
"Scott Beard was highly recommended to us as we relocated from Illinois to Colorado, and he far surpassed all of our expectations. He worked tirelessly for us throughout the entire process. Things were a bit chaotic at times, and he guided us through with extreme professionalism and kindness. I can not express our gratitude enough for his work with us. I highly recommend Scott Beard for all of your real estate needs. We are going to be life long clients based on our experience!" ~ Nicol & Andy B.
"I wanted to drop you a line to tell you what a gem we had in you. Our experience with you was once in a lifetime and we know it was all because of you. We always knew you were genuine and special, but we didn't realize how unique you were in this industry. Thank you for all you've done for us and for all your clients. You truly do care and it makes such a difference!" ~ Dee B.
"Scott was extremely supportive throughout the entire process even when we became overwhelmed and bleak he was very optimistic and positive the entire time. It was a great experience and he'll be my realtor forever. I appreciated him getting to know the two of us and then catering our needs to his selections of homes to show us. He heard our needs and made it happen. Thanks again Scott!" ~ Tony C.