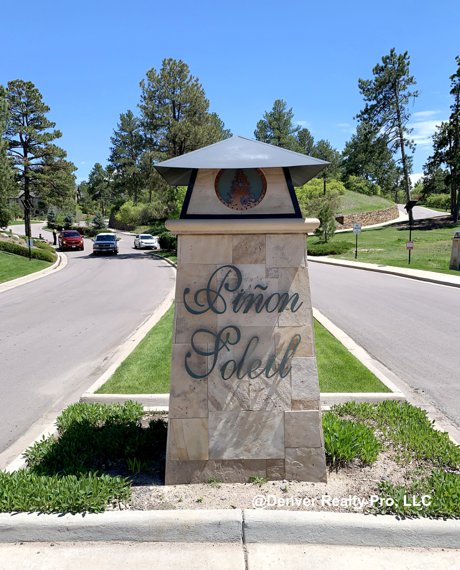 Pinon Soleil Homes For Sale
Pinon Soleil is an exclusive luxury community located in Castle Rock, Colorado. Castle Rock is a picturesque town situated in Douglas County, part of the Denver Metropolitan Area in Colorado, United States. Pinon Soleil is known for its luxury homes, large lots, and breathtaking views of the Rocky Mountains.
The housing in Pinon Soleil consists of custom-built luxury homes, ranging in size from expansive estates to sprawling ranch-style homes. The neighborhood offers a limited number of home sites, ensuring privacy and exclusivity for its residents. Many homes in Pinon Soleil feature high-end finishes, modern amenities, and unique architectural designs, catering to the discerning tastes of luxury homebuyers.
One of the key features of Pinon Soleil is its natural beauty. The neighborhood is nestled against the foothills of the Rocky Mountains, which provides residents with panoramic views of the surrounding mountains, valleys, and open spaces. The neighborhood also has its own private park, offering opportunities for outdoor recreation and relaxation.
The location of Pinon Soleil is also a draw for residents. While it offers a secluded and private setting, it is still conveniently located near major roadways, including Interstate 25, which provides easy access to Denver and Colorado Springs. It is also close to shopping centers, restaurants, golf courses, and other amenities, offering a luxurious lifestyle for its residents.
Pinon Soleil is served by the Douglas County School District, which includes excellent schools such as Castle Rock Elementary School, Mesa Middle School, and Douglas County High School, providing a variety of educational options for families.
Overall, Pinon Soleil is a prestigious neighborhood in Castle Rock, Colorado, known for its luxury homes, stunning views, and exclusive atmosphere. It offers a private and serene community for those looking for an upscale lifestyle with access to the natural beauty of Colorado's Rocky Mountains.
The Pinon Soleil neighborhood in Castle Rock, CO listings shown below reflect the newest homes to hit the market.
These listings are updated every 15 minutes from the Denver MLS database. See something you would like to see in person? Please contact us today so we can set up the showing for you.